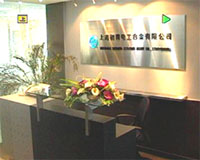 Shanghai Shuqing Electric Alloy Co., Ltd was established in 1989. With great efforts for over 20 years, it has become one of the large enterprises to produce high resistance to produce high resistance and heating alloy materials in China.

Our works has a good command of advanced technological process in the respect of melting, rolling, drawing and heat treatment up to finished products, which have enjoyed a high reputation both in domestic and world markets. Over a long period of time, our products (Fe-Cr-Al/Ni-Cr) high resistance and heating alloy materials as well as various types of welding materials are salable and widely used in metallurgy,chemical,machanical,glass,enamel and household appliances industry.

In recent years, the product Fe-Cr-Al alloy has won the Award of Super Quality Product in Shanghai and Shanghai's Progressive Award of Science & Technology and the Gold medal of National Xinghuo Project for Application. We have also passed Quality System Certification ISO9001£º2015.
Our annual output of Fe-Cr-Al alloy, Nickel Chrome wire is over 3000 tons. Our products are not only sold to different provinces & cites all over the country but also to Multiple countries and regions in Europe,Asia and America.

It goes without saying that we owe our great success in acute competition to the successive research, production on a large scale,
scientific management in quality, advanced technology in production, and strict measuring and testing means. And we do our best to develop new products to meet customers' needs with the result of our company full of vigor.
The source of existance and development lies in the confidence of our customers and offer good service at all time is the only principle in business. Adhering to our principle of sincerity ,honesty, high efficiency, we are sure to make every effort to supply you with quality products.



Shanghai Shuqing Import & Export Corporation Limited